Drag n' Drop Interface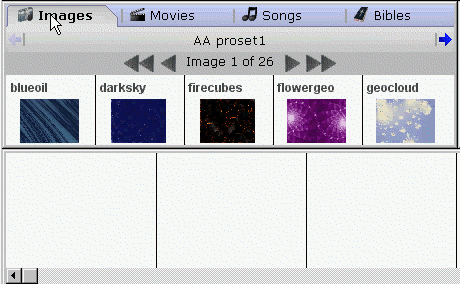 Presentation Manager® uses Drag n' Drop technology. Images/movies and song/Bible slides can be added to a playlist by simply dragging them off the pallet (database) onto the playlist.
Drag n' Drop technology is both easy to use and incredibly fast. Since all the images are thumbnailed in the database there is no guess work trying to find the image you want. Just drag an image onto the playlist and your done.
---